The mission of our sales agency is to provide outstanding sales coverage and customer service for the manufacturers we represent throughout our territory. With our longstanding partnership with distributors and end users, coupled with a commitment to educate specifiers and local inspectors, Electrical Lines efforts help our manufacturers successfully launch new products.
Incorporated in 1960, Electrical Lines has the distinction of being the longest standing electrical agency in Denver. We have negotiated contracts with several major electrical manufacturers to be their sole marketing representative for CO, WY, NE, MT, and SD. Everything we do is focused on selling products and increasing profits and market share.
Our highly-trained sales force understands the industry, stays on top of trends and technological advances, and knows how to sell products. To accomplish all of this, we utilize:
Proven Growth Strategies
Extensive Market Research
Latest Technologies
Strong Relationships
We have developed long standing partnerships with our distributors and end users. In addition to the commitment we have to keeping them current on the latest advances, we spend a significant amount of time participating in industry trade shows, educating end users, local inspectors, specifiers and contractors.
Market Segments that We Serve
Construction
Residential
Commercial
Hospitals
Oil and Gas
Panel Builders
Renewable Energy
Utility
If you are looking for a proven and dynamic sales agency to grow your business, please contact owner: Mike Manicki – [email protected]
We are Electrical Lines, LLC. Come and see what we can do for you!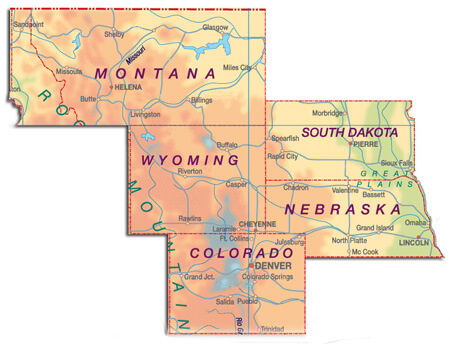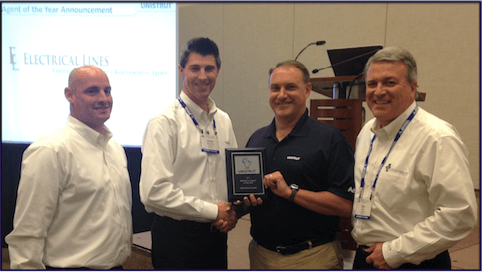 Electrical Lines wins Unistrut 2015 Mechanical
Agent of the Year Award.
Left to Right: James Shupp, Darin Gleason, Mike Manicki, Joel Piatt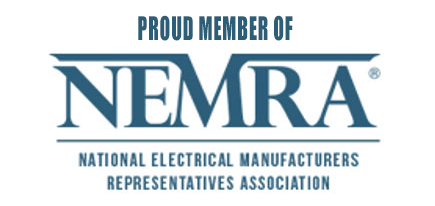 NEMRA Member Since
March 19, 1973
NEMRA continues to bring manufacturers and reps together to keep up with the fast pace of change that we are seeing in our industry. We live the Code of Ethics that reps are expected to adhere to.  It's because of those strong values that we are still here today and better than ever.